IRIS WATERPROOF 180º IP65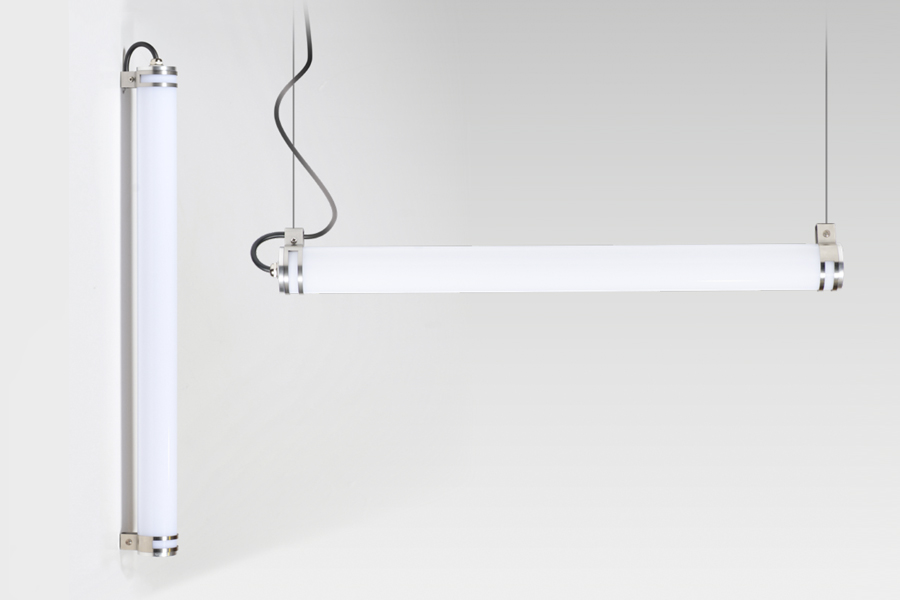 Request a quotation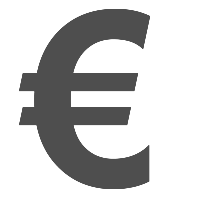 Request more information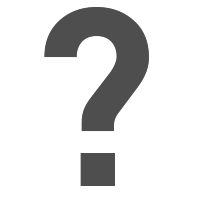 Where to buy?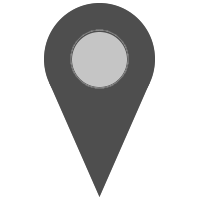 The Waterproof IRIS allows a great flexibility in its application since it can be used whenever a waterproof luminaire with IP65 protection index is required.
The IRIS IP65 is specially designed to be installed on the wall or ceiling surface and can also be suspended horizontally. It is possible to use it outdoors as long as it is protected from direct sunlight.
Available in lengths from 595mm to 1435mm, it is an elegant and modern design luminaire, consisting of an opal polycarbonate tube and anodized aluminum ends. It integrates Samsung LED up to 150lm/W. With a CRI higher than 80 and a 180 ° beam angle, the IRIS is ideal for any space where a waterproof luminaire is needed, effectively lighting up the environment through a uniform and linear light.
This light fixture has a 5-year warranty and is available in 3000K, 4000K and 5000K color temperatures.
Due to the specificity of the Driver, it is only available in the DALI version, but it can be used as ON/OFF.
| | | |
| --- | --- | --- |
| LIGHT DISTRIBUTION | | Direct |
| WARRANTY | | 5 Years |
| FINISHING | | Anodized aluminium |
| CONTROL | | DALI / Switch Dim, ON/OFF |

LED FEATURES

---

LUMINOUS EFFICIENCY
UP TO 151 lm/W
CRI
CRI>80, CRI>90
LIFESPAN
50.000 Hours
STEPS MACADAM
3 Steps MacAdam
LUMEN MAINTENANCE
L90/B50
PHOTOBIOLOGICAL RISK
RG1
Product code
LENGTH
POWER
FINISHING
COLOR TEMP.
CONTROL TYPE
LED LUMENS
LUMINAIRE LM

165DA.12.830.AL

Iris Waterproof 180º 38,2W CRI>80 IP65 DALI Push dim 5Y 1200mm AL 3000K
1200
38.2
Anodized aluminium
3000K
DALI / Switch Dim
5356
4419

165NF.12.830.AL

Iris Waterproof 180º 38,2W CRI>80 IP65 ON/OFF 5Y 1200mm AL 3000K
1200
38.2
Anodized aluminium
3000K
ON/OFF
5356
4419

165DA.12.840.AL

Iris Waterproof 180º 38,2W CRI>80 IP65 DALI Push dim 5Y 1200mm AL 4000K
1200
38.2
Anodized aluminium
4000K
DALI / Switch Dim
5646
4658

165NF.12.840.AL

Iris Waterproof 180º 38,2W CRI>80 IP65 ON/OFF 5Y 1200mm AL 4000K
1200
38.2
Anodized aluminium
4000K
ON/OFF
5646
4658

208NF.12.940.AL

Iris Waterproof 180º 38,2W CRI>90 IP65 ON/OFF 5Y 1200mm AL 4000K
1200
38.2
Anodized aluminium
4000K
ON/OFF
5646
4658

165DA.12.850.AL

Iris Waterproof 180º 38,2W CRI>80 IP65 DALI Push dim 5Y 1200mm AL 5000K
1200
38.2
Anodized aluminium
5000K
DALI / Switch Dim
5729
4727

165NF.12.850.AL

Iris Waterproof 180º 38,2W CRI>80 IP65 ON/OFF 5Y 1200mm AL 5000K
1200
38.2
Anodized aluminium
5000K
ON/OFF
5729
4727

165DA.15.830.AL

Iris Waterproof 180º 47,7W CRI>80 IP65 DALI Push dim 5Y 1500mm AL 3000K
1500
47.7
Anodized aluminium
3000K
DALI / Switch Dim
6695
5523

208DA.15.930.AL

Iris Waterproof 180º 47,7W CRI>90 IP65 DALI Push dim 5Y 1500mm AL 3000K
1500
47.7
Anodized aluminium
3000K
DALI / Switch Dim
6695
5523

165NF.15.830.AL

Iris Waterproof 180º 47,7W CRI>80 IP65 ON/OFF 5Y 1500mm AL 3000K
1500
47.7
Anodized aluminium
3000K
ON/OFF
6695
5523

208NF.15.930.AL

Iris Waterproof 180º 47,7W CRI>90 IP65 ON/OFF 5Y 1500mm AL 3000K
1500
47.7
Anodized aluminium
3000K
ON/OFF
6695
5523

165DA.15.840.AL

Iris Waterproof 180º 47,7W CRI>80 IP65 DALI Push dim 5Y 1500mm AL 4000K
1500
47.7
Anodized aluminium
4000K
DALI / Switch Dim
7058
5823

208DA.15.940.AL

Iris Waterproof 180º 47,7W CRI>90 IP65 DALI Push dim 5Y 1500mm AL 4000K
1500
47.7
Anodized aluminium
4000K
DALI / Switch Dim
7058
5823

165NF.15.840.AL

Iris Waterproof 180º 47,7W CRI>80 IP65 ON/OFF 5Y 1500mm AL 4000K
1500
47.7
Anodized aluminium
4000K
ON/OFF
7058
5823

208NF.15.940.AL

Iris Waterproof 180º 47,7W CRI>90 IP65 ON/OFF 5Y 1500mm AL 4000K
1500
47.7
Anodized aluminium
4000K
ON/OFF
7058
5823

165DA.15.850.AL

Iris Waterproof 180º 47,7W CRI>80 IP65 DALI Push dim 5Y 1500mm AL 5000K
1500
47.7
Anodized aluminium
5000K
DALI / Switch Dim
7162
5908

165NF.15.850.AL

Iris Waterproof 180º 47,7W CRI>80 IP65 ON/OFF 5Y 1500mm AL 5000K
1500
47.7
Anodized aluminium
5000K
ON/OFF
7162
5908

165DA.06.830.AL

Iris Waterproof 180º 19,1W CRI>80 IP65 DALI Push dim 5Y 600mm AL 3000K
600
19.1
Anodized aluminium
3000K
DALI / Switch Dim
2678
2210

208DA.06.930.AL

Iris Waterproof 180º 19,1W CRI>90 IP65 DALI Push dim 5Y 600mm AL 3000K
600
19.1
Anodized aluminium
3000K
DALI / Switch Dim
2678
2210

165NF.06.830.AL

Iris Waterproof 180º 19,1W CRI>80 IP65 ON/OFF 5Y 600mm AL 3000K
600
19.1
Anodized aluminium
3000K
ON/OFF
2678
2210

208NF.06.930.AL

Iris Waterproof 180º 19,1W CRI>90 IP65 ON/OFF 5Y 600mm AL 3000K
600
19.1
Anodized aluminium
3000K
ON/OFF
2678
2210

165DA.06.840.AL

Iris Waterproof 180º 19,1W CRI>80 IP65 DALI Push dim 5Y 600mm AL 4000K
600
19.1
Anodized aluminium
4000K
DALI / Switch Dim
2823
2329

208DA.06.940.AL

Iris Waterproof 180º 19,1W CRI>90 IP65 DALI Push dim 5Y 600mm AL 4000K
600
19.1
Anodized aluminium
4000K
DALI / Switch Dim
2823
2329

165NF.06.840.AL

Iris Waterproof 180º 19,1W CRI>80 IP65 ON/OFF 5Y 600mm AL 4000K
600
19.1
Anodized aluminium
4000K
ON/OFF
2823
2329

208NF.06.940.AL

Iris Waterproof 180º 19,1W CRI>90 IP65 ON/OFF 5Y 600mm AL 4000K
600
19.1
Anodized aluminium
4000K
ON/OFF
2823
2329

165DA.06.850.AL

Iris Waterproof 180º 19,1W CRI>80 IP65 DALI Push dim 5Y 600mm AL 5000K
600
19.1
Anodized aluminium
5000K
DALI / Switch Dim
2865
2364

165NF.06.850.AL

Iris Waterproof 180º 19,1W CRI>80 IP65 ON/OFF 5Y 600mm AL 5000K
600
19.1
Anodized aluminium
5000K
ON/OFF
2865
2364

165DA.09.830.AL

Iris Waterproof 180º 28,7W CRI>80 IP65 DALI Push dim 5Y 900mm AL 3000K
900
28.7
Anodized aluminium
3000K
DALI / Switch Dim
4017
3314

208DA.09.930.AL

Iris Waterproof 180º 28,7W CRI>90 IP65 DALI Push dim 5Y 900mm AL 3000K
900
28.7
Anodized aluminium
3000K
DALI / Switch Dim
4017
3314

165NF.09.830.AL

Iris Waterproof 180º 28,7W CRI>80 IP65 ON/OFF 5Y 900mm AL 3000K
900
28.7
Anodized aluminium
3000K
ON/OFF
4017
3314

208NF.09.930.AL

Iris Waterproof 180º 28,7W CRI>90 IP65 ON/OFF 5Y 900mm AL 3000K
900
28.7
Anodized aluminium
3000K
ON/OFF
4017
3314

165DA.09.840.AL

Iris Waterproof 180º 28,7W CRI>80 IP65 DALI Push dim 5Y 900mm AL 4000K
900
28.7
Anodized aluminium
4000K
DALI / Switch Dim
4235
3494

208DA.09.940.AL

Iris Waterproof 180º 28,7W CRI>90 IP65 DALI Push dim 5Y 900mm AL 4000K
900
28.7
Anodized aluminium
4000K
DALI / Switch Dim
4235
3494

165NF.09.840.AL

Iris Waterproof 180º 28,7W CRI>80 IP65 ON/OFF 5Y 900mm AL 4000K
900
28.7
Anodized aluminium
4000K
ON/OFF
4235
3494

208NF.09.940.AL

Iris Waterproof 180º 28,7W CRI>90 IP65 ON/OFF 5Y 900mm AL 4000K
900
28.7
Anodized aluminium
4000K
ON/OFF
4235
3494

165DA.09.850.AL

Iris Waterproof 180º 28,7W CRI>80 IP65 DALI Push dim 5Y 900mm AL 5000K
900
28.7
Anodized aluminium
5000K
DALI / Switch Dim
4297
3545

165NF.09.850.AL

Iris Waterproof 180º 28,7W CRI>80 IP65 ON/OFF 5Y 900mm AL 5000K
900
28.7
Anodized aluminium
5000K
ON/OFF
4297
3545

208DA.12.940.AL

Iris Waterproof 180º 38,2W CRI>90 IP65 DALI Push dim 5Y 1200mm AL 4000K
1200
38.2
Anodized aluminium
4000K
DALI / Switch Dim
5646
4658

208NF.12.930.AL

Iris Waterproof 180º 38,2W CRI>90 IP65 ON/OFF 5Y 1200mm AL 3000K
1200
38.2
Anodized aluminium
3000K
ON/OFF
5356
4419

208DA.12.930.AL

Iris Waterproof 180º 38,2W CRI>90 IP65 DALI Push dim 5Y 1200mm AL 3000K
1200
38.2
Anodized aluminium
3000K
DALI / Switch Dim
5356
4419
| | |
| --- | --- |
| | Product code |
| Black Power Cable 1,5m DALI Push | 80300670 |
| Black Power Cable 1,5m ON/Off | 80300674 |
| Black Power Cable 1m DALI Push | 80300669 |
| Black Power Cable 1m ON/Off | 80300673 |
| Black Power Cable 3m DALI Push | 80300671 |
| Black Power Cable 3m ON/Off | 80300675 |
| Black Power Cable 5m DALI Push | 80300672 |
| Black Power Cable 5m ON/Off | 80300676 |





| | |
| --- | --- |
| Suspension Kit IRIS | Product code |
| Suspensio cable Iris 1,5m Universal | 80303043 |
| Suspension cable Iris 1m Universal | 80303046 |
| Suspension cable Iris 3m Universal | 80303044 |
| Suspension cable Iris 5m Universal | 80303045 |





| | |
| --- | --- |
| Power Cable 0,75 | Product code |
| Power Cable 1.5m Dim Control | 80303004 |
| Power Cable 1.5m ON/Off | 80303001 |
| Power Cable 3m Dim Control | 80303005 |
| Power Cable 3m ON/Off | 80303002 |
| Power Cable 5m Dim Control | 80303006 |
| Power Cable 5m ON/Off | 80303003 |





| | |
| --- | --- |
| Power Cable 1,5m | Product code |
| Power Cable 3G 1,5 m Dim Control | 80303010 |
| Power Cable 3G 1,5 m ON/Off | 80303007 |
| Power Cable 3G 3 m Dim Control | 80303011 |
| Power Cable 3G 3 m ON/Off | 80303008 |
| Power Cable 3G 5 m Dim Control | 80303012 |
| Power Cable 3G 5 m ON/Off | 80303009 |





| | |
| --- | --- |
| Fixing Clamp IRIS IP65 | Product code |
| Fixing Clamp IRIS IP65 . | 80303056 |