Spar Technical Universal track light 22,8W 230V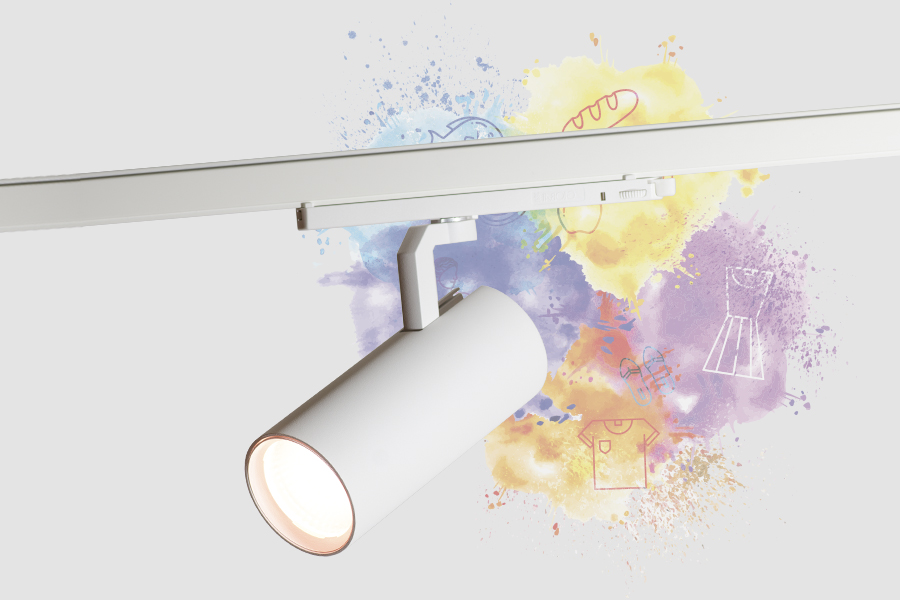 Request a quotation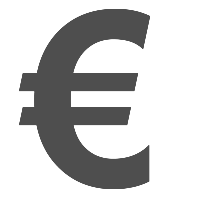 Request more information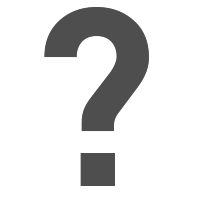 Where to buy?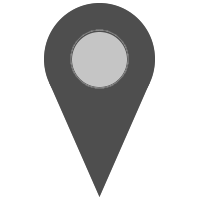 The range of SPAR track lights promises to innovate the technical lighting of retail stores.
This new product collection consists of more efficient track lights than others in the market, with much higher colour rendering indexes (CRI) with LED chips to light specific locations such as markets, bakeries, restaurants, butcheries or fish markets.
This range of track lights, when installed in the right location, highlight the features of the products and, therefore, help to stimulate the goods acquisition.
SPAR GOLD
The SPAR Gold chip emits a warm and bright light, ideal for highlighting the colours of the different products in the jewelry stores.
SPAR FRESH MEAT & MEAT+
This group is ideal to put in butcheries or supermarkets. While the SPAR Fresh Meat chip highlights the red meat, giving it a fresh and appetizing look, SPAR Meat + highlights the whiter flesh colours. This latest track light can also be installed in restaurants or grills, because its chip also gives a tasty look to the cooked food.
SPAR GOLD+
This track light has a chip that emits light with a light brown hue and aims to highlight the products sold in bakeries and pastry shops, giving them an oven-fresh and delicious look.
SPAR FISH
As the name suggests, the chip of this SPAR is suitable for fish markets, fishing docks or supermarkets. This chip highlights the blue colour of the products, giving a fresh aspect to the fish, which is the characteristic most appreciated by the customer.
SPAR ART
SPAR spotlight offers the high quality of light that is needed for displaying high value exhibits. Unique full spectrum technology provides excellent colour rendering. An average value of CRI 97 with outstanding colour consistency (MacAdam 2).
SPAR FASHION
SPAR FASHION light is ideal for the sparkling display of fashion. Targeted specifically for lighting in the retail sector, generates brilliant colours and pleasant warm tones. Completely without UV light, it's intensive and colour-true.
SPAR PURE WHITE
SPAR PURE WHITE light colour brings out white tones to create a rich colour effect giving clothes a vivid appearance thanks to a spectrum which is below the Planck curve.
| | | |
| --- | --- | --- |
| MOUNTING TYPE | | Uni Track |
| LIGHT DISTRIBUTION | | Direct |
| POWER SUPPLY | | 220-230V / 50-60 Hz |
| WARRANTY | | 5 Years |
| FINISHING | | Textured Black, Textured White |
| CONTROL | | CASAMBI, DALI, ON/OFF |
LED FEATURES

---

LUMINOUS EFFICIENCY
UP TO 95,087719298 lm/W
CRI
CRI>90, CRI>97
LIFESPAN
50.000 Hours
STEPS MACADAM
3 Steps MacAdam
LUMEN MAINTENANCE
L90/B50
PHOTOBIOLOGICAL RISK
RG1
Product code
LENGTH
POWER
FINISHING
COLOR TEMP.
CONTROL TYPE
BEAM ANGLE
LED LUMENS
LUMINAIRE LM

376CS.24.924G.TB

Spar Gold Plus Track 22,8W CRI>90 24º IP40 CASAMBI 5Y TB 2400K
194
22,8
Textured Black
2400K
CASAMBI
24
2168
1997,8999602

378CS.24.927M.TB

Spar Meat Plus Track 22,8W CRI>90 24º IP40 CASAMBI 5Y TB 2700K Red
194
22,8
Textured Black
2700K
CASAMBI
24
2088
1924,1767144

377CS.24.927G.TB

Spar Gold Track 22,8W CRI>90 24º IP40 CASAMBI 5Y TB 2700K
194
22,8
Textured Black
2700K
CASAMBI
24
3186
2936,0282625

378CS.24.927M.TB

Spar Meat Plus Track 22,8W CRI>90 24º IP40 CASAMBI 5Y TB 2700K Red
194
22,8
Textured Black
2700K RED
CASAMBI
24
2088
1924,1767144

379CS.24.940FM.TB

Spar Fresh Meat Track 22,8W CRI>90 24º IP40 CASAMBI 5Y TB 4000K Red
194
22,8
Textured Black
4000K
CASAMBI
24
2084
1920,4905521

376CS.24.924G.TW

Spar Gold Plus Track 22,8W CRI>90 24º IP40 CASAMBI 5Y TW 2400K
194
22,8
Textured White
2400K
CASAMBI
24
2168
1997,8999602

378CS.24.927M.TW

Spar Meat Plus Track 22,8W CRI>90 24º IP40 CASAMBI 5Y TW 2700K Red
194
22,8
Textured White
2700K
CASAMBI
24
2088
1924,1767144

377CS.24.927G.TW

Spar Gold Track 22,8W CRI>90 24º IP40 CASAMBI 5Y TW 2700K
194
22,8
Textured White
2700K
CASAMBI
24
3186
2936,0282625

378CS.24.927M.TW

Spar Meat Plus Track 22,8W CRI>90 24º IP40 CASAMBI 5Y TW 2700K Red
194
22,8
Textured White
2700K RED
CASAMBI
24
2088
1924,1767144

379CS.24.940FM.TB

Spar Fresh Meat Track 22,8W CRI>90 24º IP40 CASAMBI 5Y TB 4000K Red
194
22,8
Textured Black
4000K RED
CASAMBI
24
2084
1920,4905521

381CS.24.931A.TW

Spar Art Track 22,8W CRI>90 24º IP40 CASAMBI 5Y TW 3100K
194
22,8
Textured White
3100K
CASAMBI
24
3004
2768,3078784

380CS.24.965F.TB

Spar Fish Track 22,8W CRI>90 24º IP40 CASAMBI 5Y TB 6500K Blue
194
22,8
Textured Black
6500K
CASAMBI
24
3432
3162,7272432

379CS.24.940FM.TW

Spar Fresh Meat Track 22,8W CRI>90 24º IP40 CASAMBI 5Y TW 4000K Red
194
22,8
Textured White
4000K
CASAMBI
24
2084
1920,4905521

383CS.24.930P.TW

Spar Pure White Track 22,8W CRI>90 24º IP40 CASAMBI 5Y TW 3000K
194
22,8
Textured White
3000K
CASAMBI
24
3357
3093,6117003

379CS.24.940FM.TW

Spar Fresh Meat Track 22,8W CRI>90 24º IP40 CASAMBI 5Y TW 4000K Red
194
22,8
Textured White
4000K RED
CASAMBI
24
2084
1920,4905521

380CS.24.965F.TW

Spar Fish Track 22,8W CRI>90 24º IP40 CASAMBI 5Y TW 6500K Blue
194
22,8
Textured White
6500K
CASAMBI
24
3432
3162,7272432

376CS.38.924G.TB

Spar Gold Plus Track 22,8W CRI>90 38º IP40 CASAMBI 5Y TB 2400K
194
22,8
Textured Black
2400K
CASAMBI
38
2168
2097,7669618

378CS.38.927M.TB

Spar Meat Plus Track 22,8W CRI>90 38º IP40 CASAMBI 5Y TB 2700K Red
194
22,8
Textured Black
2700K
CASAMBI
38
2088
2020,3585869

377CS.38.927G.TB

Spar Gold Track 22,8W CRI>90 38º IP40 CASAMBI 5Y TB 2700K
194
22,8
Textured Black
2700K
CASAMBI
38
3186
3082,7885334

378CS.38.927M.TB

Spar Meat Plus Track 22,8W CRI>90 38º IP40 CASAMBI 5Y TB 2700K Red
194
22,8
Textured Black
2700K RED
CASAMBI
38
2088
2020,3585869

383CS.38.930P.TB

Spar Pure White Track 22,8W CRI>90 38º IP40 CASAMBI 5Y TB 3000K
194
22,8
Textured Black
3000K
CASAMBI
38
3357
3248,2489349

381CS.38.931A.TB

Spar Art Track 22,8W CRI>90 38º IP40 CASAMBI 5Y TB 3100K
194
22,8
Textured Black
3100K
CASAMBI
38
3004
2906,6844803

382CS.38.932F.TB

Spar Fashion Track 22,8W CRI>90 38º IP40 CASAMBI 5Y TB 3250K
194
22,8
Textured Black
3250K
CASAMBI
38
3161
3058,5984162

379CS.38.940FM.TB

Spar Fresh Meat Track 22,8W CRI>90 38º IP40 CASAMBI 5Y TB 4000K Red
194
22,8
Textured Black
4000K
CASAMBI
38
2084
2016,4881681

383CS.38.940P.TB

Spar Pure White Track 22,8W CRI>90 38º IP40 CASAMBI 5Y TB 4000K
194
22,8
Textured Black
4000K
CASAMBI
38
3496
3382,7459864

379CS.38.940FM.TB

Spar Fresh Meat Track 22,8W CRI>90 38º IP40 CASAMBI 5Y TB 4000K Red
194
22,8
Textured Black
4000K RED
CASAMBI
38
2084
2016,4881681

380CS.38.965F.TB

Spar Fish Track 22,8W CRI>90 38º IP40 CASAMBI 5Y TB 6500K Blue
194
22,8
Textured Black
6500K
CASAMBI
38
3432
3320,8192865

376CS.38.924G.TW

Spar Gold Plus Track 22,8W CRI>90 38º IP40 CASAMBI 5Y TW 2400K
194
22,8
Textured White
2400K
CASAMBI
38
2168
2097,7669618

378CS.38.927M.TW

Spar Meat Plus Track 22,8W CRI>90 38º IP40 CASAMBI 5Y TW 2700K Red
194
22,8
Textured White
2700K
CASAMBI
38
2088
2020,3585869

377CS.38.927G.TW

Spar Gold Track 22,8W CRI>90 38º IP40 CASAMBI 5Y TW 2700K
194
22,8
Textured White
2700K
CASAMBI
38
3186
3082,7885334

378CS.38.927M.TW

Spar Meat Plus Track 22,8W CRI>90 38º IP40 CASAMBI 5Y TW 2700K Red
194
22,8
Textured White
2700K RED
CASAMBI
38
2088
2020,3585869

383CS.38.930P.TW

Spar Pure White Track 22,8W CRI>90 38º IP40 CASAMBI 5Y TW 3000K
194
22,8
Textured White
3000K
CASAMBI
38
3357
3248,2489349

381CS.38.931A.TW

Spar Art Track 22,8W CRI>90 38º IP40 CASAMBI 5Y TW 3100K
194
22,8
Textured White
3100K
CASAMBI
38
3004
2906,6844803

383CS.24.930P.TB

Spar Pure White Track 22,8W CRI>90 24º IP40 CASAMBI 5Y TB 3000K
194
22,8
Textured Black
3000K
CASAMBI
24
3357
3093,6117003

381CS.24.931A.TB

Spar Art Track 22,8W CRI>90 24º IP40 CASAMBI 5Y TB 3100K
194
22,8
Textured Black
3100K
CASAMBI
24
3004
2768,3078784

382CS.24.932F.TB

Spar Fashion Track 22,8W CRI>90 24º IP40 CASAMBI 5Y TB 3250K
194
22,8
Textured Black
3250K
CASAMBI
24
3161
2912,9897482

382CS.38.932F.TW

Spar Fashion Track 22,8W CRI>90 38º IP40 CASAMBI 5Y TW 3250K
194
22,8
Textured White
3250K
CASAMBI
38
3161
3058,5984162

379CS.38.940FM.TW

Spar Fresh Meat Track 22,8W CRI>90 38º IP40 CASAMBI 5Y TW 4000K Red
194
22,8
Textured White
4000K
CASAMBI
38
2084
2016,4881681

383CS.38.940P.TW

Spar Pure White Track 22,8W CRI>90 38º IP40 CASAMBI 5Y TW 4000K
194
22,8
Textured White
4000K
CASAMBI
38
3496
3382,7459864

379CS.38.940FM.TW

Spar Fresh Meat Track 22,8W CRI>90 38º IP40 CASAMBI 5Y TW 4000K Red
194
22,8
Textured White
4000K RED
CASAMBI
38
2084
2016,4881681

380CS.38.965F.TW

Spar Fish Track 22,8W CRI>90 38º IP40 CASAMBI 5Y TW 6500K Blue
194
22,8
Textured White
6500K
CASAMBI
38
3432
3320,8192865

376DA.24.924G.TB

Spar Gold Plus Track 22,8W CRI>90 24º IP40 DALI Push dim 5Y TB 2400K
194
22,8
Textured Black
2400K
DALI
24
2168
1997,8999602

378DA.24.927M.TB

Spar Meat Plus Track 22,8W CRI>90 24º IP40 DALI Push dim 5Y TB 2700K Red
194
22,8
Textured Black
2700K
DALI
24
2088
1924,1767144

377DA.24.927G.TB

Spar Gold Track 22,8W CRI>90 24º IP40 DALI Push dim 5Y TB 2700K
194
22,8
Textured Black
2700K
DALI
24
3186
2936,0282625

378DA.24.927M.TB

Spar Meat Plus Track 22,8W CRI>90 24º IP40 DALI Push dim 5Y TB 2700K Red
194
22,8
Textured Black
2700K RED
DALI
24
2088
1924,1767144

383DA.24.930P.TB

Spar Pure White Track 22,8W CRI>90 24º IP40 DALI Push dim 5Y TB 3000K
194
22,8
Textured Black
3000K
DALI
24
3357
3093,6117003

383CS.24.940P.TB

Spar Pure White Track 22,8W CRI>90 24º IP40 CASAMBI 5Y TB 4000K
194
22,8
Textured Black
4000K
CASAMBI
24
3496
3221,7058399

382CS.24.932F.TW

Spar Fashion Track 22,8W CRI>90 24º IP40 CASAMBI 5Y TW 3250K
194
22,8
Textured White
3250K
CASAMBI
24
3161
2912,9897482

383CS.24.940P.TW

Spar Pure White Track 22,8W CRI>90 24º IP40 CASAMBI 5Y TW 4000K
194
22,8
Textured White
4000K
CASAMBI
24
3496
3221,7058399

381DA.24.931A.TB

Spar Art Track 22,8W CRI>90 24º IP40 DALI Push dim 5Y TB 3100K
194
22,8
Textured Black
3100K
DALI
24
3004
2768,3078784

382DA.24.932F.TB

Spar Fashion Track 22,8W CRI>90 24º IP40 DALI Push dim 5Y TB 3250K
194
22,8
Textured Black
3250K
DALI
24
3161
2912,9897482

379DA.24.940FM.TB

Spar Fresh Meat Track 22,8W CRI>90 24º IP40 DALI Push dim 5Y TB 4000K Red
194
22,8
Textured Black
4000K
DALI
24
2084
1920,4905521

383DA.24.940P.TB

Spar Pure White Track 22,8W CRI>90 24º IP40 DALI Push dim 5Y TB 4000K
194
22,8
Textured Black
4000K
DALI
24
3496
3221,7058399

379DA.24.940FM.TB

Spar Fresh Meat Track 22,8W CRI>90 24º IP40 DALI Push dim 5Y TB 4000K Red
194
22,8
Textured Black
4000K RED
DALI
24
2084
1920,4905521

380DA.24.965F.TB

Spar Fish Track 22,8W CRI>90 24º IP40 DALI Push dim 5Y TB 6500K Blue
194
22,8
Textured Black
6500K
DALI
24
3432
3162,7272432

376DA.24.924G.TW

Spar Gold Plus Track 22,8W CRI>90 24º IP40 DALI Push dim 5Y TW 2400K
194
22,8
Textured White
2400K
DALI
24
2168
1997,8999602

378DA.24.927M.TW

Spar Meat Plus Track 22,8W CRI>90 24º IP40 DALI Push dim 5Y TW 2700K Red
194
22,8
Textured White
2700K
DALI
24
2088
1924,1767144

377DA.24.927G.TW

Spar Gold Track 22,8W CRI>90 24º IP40 DALI Push dim 5Y TW 2700K
194
22,8
Textured White
2700K
DALI
24
3186
2936,0282625

378DA.24.927M.TW

Spar Meat Plus Track 22,8W CRI>90 24º IP40 DALI Push dim 5Y TW 2700K Red
194
22,8
Textured White
2700K RED
DALI
24
2088
1924,1767144

383DA.24.930P.TW

Spar Pure White Track 22,8W CRI>90 24º IP40 DALI Push dim 5Y TW 3000K
194
22,8
Textured White
3000K
DALI
24
3357
3093,6117003

381DA.24.931A.TW

Spar Art Track 22,8W CRI>90 24º IP40 DALI Push dim 5Y TW 3100K
194
22,8
Textured White
3100K
DALI
24
3004
2768,3078784

382DA.24.932F.TW

Spar Fashion Track 22,8W CRI>90 24º IP40 DALI Push dim 5Y TW 3250K
194
22,8
Textured White
3250K
DALI
24
3161
2912,9897482

379DA.24.940FM.TW

Spar Fresh Meat Track 22,8W CRI>90 24º IP40 DALI Push dim 5Y TW 4000K Red
194
22,8
Textured White
4000K
DALI
24
2084
1920,4905521

383DA.24.940P.TW

Spar Pure White Track 22,8W CRI>90 24º IP40 DALI Push dim 5Y TW 4000K
194
22,8
Textured White
4000K
DALI
24
3496
3221,7058399

379DA.24.940FM.TW

Spar Fresh Meat Track 22,8W CRI>90 24º IP40 DALI Push dim 5Y TW 4000K Red
194
22,8
Textured White
4000K RED
DALI
24
2084
1920,4905521

380DA.24.965F.TW

Spar Fish Track 22,8W CRI>90 24º IP40 DALI Push dim 5Y TW 6500K Blue
194
22,8
Textured White
6500K
DALI
24
3432
3162,7272432

376DA.38.924G.TB

Spar Gold Plus Track 22,8W CRI>90 38º IP40 DALI Push dim 5Y TB 2400K
194
22,8
Textured Black
2400K
DALI
38
2168
2097,7669618

378DA.38.927M.TB

Spar Meat Plus Track 22,8W CRI>90 38º IP40 DALI Push dim 5Y TB 2700K Red
194
22,8
Textured Black
2700K
DALI
38
2088
2020,3585869

377DA.38.927G.TB

Spar Gold Track 22,8W CRI>90 38º IP40 DALI Push dim 5Y TB 2700K
194
22,8
Textured Black
2700K
DALI
38
3186
3082,7885334

378DA.38.927M.TB

Spar Meat Plus Track 22,8W CRI>90 38º IP40 DALI Push dim 5Y TB 2700K Red
194
22,8
Textured Black
2700K RED
DALI
38
2088
2020,3585869

383DA.38.930P.TB

Spar Pure White Track 22,8W CRI>90 38º IP40 DALI Push dim 5Y TB 3000K
194
22,8
Textured Black
3000K
DALI
38
3357
3248,2489349

381DA.38.931A.TB

Spar Art Track 22,8W CRI>90 38º IP40 DALI Push dim 5Y TB 3100K
194
22,8
Textured Black
3100K
DALI
38
3004
2906,6844803

382DA.38.932F.TB

Spar Fashion Track 22,8W CRI>90 38º IP40 DALI Push dim 5Y TB 3250K
194
22,8
Textured Black
3250K
DALI
38
3161
3058,5984162

379DA.38.940FM.TB

Spar Fresh Meat Track 22,8W CRI>90 38º IP40 DALI Push dim 5Y TB 4000K Red
194
22,8
Textured Black
4000K
DALI
38
2084
2016,4881681

383DA.38.940P.TB

Spar Pure White Track 22,8W CRI>90 38º IP40 DALI Push dim 5Y TB 4000K
194
22,8
Textured Black
4000K
DALI
38
3496
3382,7459864

379DA.38.940FM.TB

Spar Fresh Meat Track 22,8W CRI>90 38º IP40 DALI Push dim 5Y TB 4000K Red
194
22,8
Textured Black
4000K RED
DALI
38
2084
2016,4881681

380DA.38.965F.TB

Spar Fish Track 22,8W CRI>90 38º IP40 DALI Push dim 5Y TB 6500K Blue
194
22,8
Textured Black
6500K
DALI
38
3432
3320,8192865

376DA.38.924G.TW

Spar Gold Plus Track 22,8W CRI>90 38º IP40 DALI Push dim 5Y TW 2400K
194
22,8
Textured White
2400K
DALI
38
2168
2097,7669618

378DA.38.927M.TW

Spar Meat Plus Track 22,8W CRI>90 38º IP40 DALI Push dim 5Y TW 2700K Red
194
22,8
Textured White
2700K
DALI
38
2088
2020,3585869

377DA.38.927G.TW

Spar Gold Track 22,8W CRI>90 38º IP40 DALI Push dim 5Y TW 2700K
194
22,8
Textured White
2700K
DALI
38
3186
3082,7885334

378DA.38.927M.TW

Spar Meat Plus Track 22,8W CRI>90 38º IP40 DALI Push dim 5Y TW 2700K Red
194
22,8
Textured White
2700K RED
DALI
38
2088
2020,3585869

383DA.38.930P.TW

Spar Pure White Track 22,8W CRI>90 38º IP40 DALI Push dim 5Y TW 3000K
194
22,8
Textured White
3000K
DALI
38
3357
3248,2489349

381DA.38.931A.TW

Spar Art Track 22,8W CRI>90 38º IP40 DALI Push dim 5Y TW 3100K
194
22,8
Textured White
3100K
DALI
38
3004
2906,6844803

382DA.38.932F.TW

Spar Fashion Track 22,8W CRI>90 38º IP40 DALI Push dim 5Y TW 3250K
194
22,8
Textured White
3250K
DALI
38
3161
3058,5984162

379DA.38.940FM.TW

Spar Fresh Meat Track 22,8W CRI>90 38º IP40 DALI Push dim 5Y TW 4000K Red
194
22,8
Textured White
4000K
DALI
38
2084
2016,4881681

383DA.38.940P.TW

Spar Pure White Track 22,8W CRI>90 38º IP40 DALI Push dim 5Y TW 4000K
194
22,8
Textured White
4000K
DALI
38
3496
3382,7459864

379DA.38.940FM.TW

Spar Fresh Meat Track 22,8W CRI>90 38º IP40 DALI Push dim 5Y TW 4000K Red
194
22,8
Textured White
4000K RED
DALI
38
2084
2016,4881681

380DA.38.965F.TW

Spar Fish Track 22,8W CRI>90 38º IP40 DALI Push dim 5Y TW 6500K Blue
194
22,8
Textured White
6500K
DALI
38
3432
3320,8192865

376NF.24.924G.TB

Spar Gold Plus Track 22,8W CRI>90 24º IP40 ON/OFF 5Y TB 2400K
194
22,8
Textured Black
2400K
ON/OFF
24
2168
1997,8999602

378NF.24.927M.TB

Spar Meat Plus Track 22,8W CRI>90 24º IP40 ON/OFF 5Y TB 2700K Red
194
22,8
Textured Black
2700K
ON/OFF
24
2088
1924,1767144

377NF.24.927G.TB

Spar Gold Track 22,8W CRI>90 24º IP40 ON/OFF 5Y TB 2700K
194
22,8
Textured Black
2700K
ON/OFF
24
3186
2936,0282625

378NF.24.927M.TB

Spar Meat Plus Track 22,8W CRI>90 24º IP40 ON/OFF 5Y TB 2700K Red
194
22,8
Textured Black
2700K RED
ON/OFF
24
2088
1924,1767144

383NF.24.930P.TB

Spar Pure White Track 22,8W CRI>90 24º IP40 ON/OFF 5Y TB 3000K
194
22,8
Textured Black
3000K
ON/OFF
24
3357
3093,6117003

381NF.24.931A.TB

Spar Art Track 22,8W CRI>90 24º IP40 ON/OFF 5Y TB 3100K
194
22,8
Textured Black
3100K
ON/OFF
24
3004
2768,3078784

382NF.24.932F.TB

Spar Fashion Track 22,8W CRI>90 24º IP40 ON/OFF 5Y TB 3250K
194
22,8
Textured Black
3250K
ON/OFF
24
3161
2912,9897482

379NF.24.940FM.TB

Spar Fresh Meat Track 22,8W CRI>90 24º IP40 ON/OFF 5Y TB 4000K Red
194
22,8
Textured Black
4000K
ON/OFF
24
2084
1920,4905521

383NF.24.940P.TB

Spar Pure White Track 22,8W CRI>90 24º IP40 ON/OFF 5Y TB 4000K
194
22,8
Textured Black
4000K
ON/OFF
24
3496
3221,7058399

379NF.24.940FM.TB

Spar Fresh Meat Track 22,8W CRI>90 24º IP40 ON/OFF 5Y TB 4000K Red
194
22,8
Textured Black
4000K RED
ON/OFF
24
2084
1920,4905521

380NF.24.965F.TB

Spar Fish Track 22,8W CRI>90 24º IP40 ON/OFF 5Y TB 6500K Blue
194
22,8
Textured Black
6500K
ON/OFF
24
3432
3162,7272432

376NF.24.924G.TW

Spar Gold Plus Track 22,8W CRI>90 24º IP40 ON/OFF 5Y TW 2400K
194
22,8
Textured White
2400K
ON/OFF
24
2168
1997,8999602

378NF.24.927M.TW

Spar Meat Plus Track 22,8W CRI>90 24º IP40 ON/OFF 5Y TW 2700K Red
194
22,8
Textured White
2700K
ON/OFF
24
2088
1924,1767144

377NF.24.927G.TW

Spar Gold Track 22,8W CRI>90 24º IP40 ON/OFF 5Y TW 2700K
194
22,8
Textured White
2700K
ON/OFF
24
3186
2936,0282625

378NF.24.927M.TW

Spar Meat Plus Track 22,8W CRI>90 24º IP40 ON/OFF 5Y TW 2700K Red
194
22,8
Textured White
2700K RED
ON/OFF
24
2088
1924,1767144

383NF.24.930P.TW

Spar Pure White Track 22,8W CRI>90 24º IP40 ON/OFF 5Y TW 3000K
194
22,8
Textured White
3000K
ON/OFF
24
3357
3093,6117003

381NF.24.931A.TW

Spar Art Track 22,8W CRI>90 24º IP40 ON/OFF 5Y TW 3100K
194
22,8
Textured White
3100K
ON/OFF
24
3004
2768,3078784

382NF.24.932F.TW

Spar Fashion Track 22,8W CRI>90 24º IP40 ON/OFF 5Y TW 3250K
194
22,8
Textured White
3250K
ON/OFF
24
3161
2912,9897482

379NF.24.940FM.TW

Spar Fresh Meat Track 22,8W CRI>90 24º IP40 ON/OFF 5Y TW 4000K Red
194
22,8
Textured White
4000K
ON/OFF
24
2084
1920,4905521

383NF.24.940P.TW

Spar Pure White Track 22,8W CRI>90 24º IP40 ON/OFF 5Y TW 4000K
194
22,8
Textured White
4000K
ON/OFF
24
3496
3221,7058399

379NF.24.940FM.TW

Spar Fresh Meat Track 22,8W CRI>90 24º IP40 ON/OFF 5Y TW 4000K Red
194
22,8
Textured White
4000K RED
ON/OFF
24
2084
1920,4905521

380NF.24.965F.TW

Spar Fish Track 22,8W CRI>90 24º IP40 ON/OFF 5Y TW 6500K Blue
194
22,8
Textured White
6500K
ON/OFF
24
3432
3162,7272432

376NF.38.924G.TB

Spar Gold Plus Track 22,8W CRI>90 38º IP40 ON/OFF 5Y TB 2400K
194
22,8
Textured Black
2400K
ON/OFF
38
2168
2097,7669618

378NF.38.927M.TB

Spar Meat Plus Track 22,8W CRI>90 38º IP40 ON/OFF 5Y TB 2700K Red
194
22,8
Textured Black
2700K
ON/OFF
38
2088
2020,3585869

377NF.38.927G.TB

Spar Gold Track 22,8W CRI>90 38º IP40 ON/OFF 5Y TB 2700K
194
22,8
Textured Black
2700K
ON/OFF
38
3186
3082,7885334

378NF.38.927M.TB

Spar Meat Plus Track 22,8W CRI>90 38º IP40 ON/OFF 5Y TB 2700K Red
194
22,8
Textured Black
2700K RED
ON/OFF
38
2088
2020,3585869

383NF.38.930P.TB

Spar Pure White Track 22,8W CRI>90 38º IP40 ON/OFF 5Y TB 3000K
194
22,8
Textured Black
3000K
ON/OFF
38
3357
3248,2489349

381NF.38.931A.TB

Spar Art Track 22,8W CRI>90 38º IP40 ON/OFF 5Y TB 3100K
194
22,8
Textured Black
3100K
ON/OFF
38
3004
2906,6844803

382NF.38.932F.TB

Spar Fashion Track 22,8W CRI>90 38º IP40 ON/OFF 5Y TB 3250K
194
22,8
Textured Black
3250K
ON/OFF
38
3161
3058,5984162

379NF.38.940FM.TB

Spar Fresh Meat Track 22,8W CRI>90 38º IP40 ON/OFF 5Y TB 4000K Red
194
22,8
Textured Black
4000K
ON/OFF
38
2084
2016,4881681

383NF.38.940P.TB

Spar Pure White Track 22,8W CRI>90 38º IP40 ON/OFF 5Y TB 4000K
194
22,8
Textured Black
4000K
ON/OFF
38
3496
3382,7459864

379NF.38.940FM.TB

Spar Fresh Meat Track 22,8W CRI>90 38º IP40 ON/OFF 5Y TB 4000K Red
194
22,8
Textured Black
4000K RED
ON/OFF
38
2084
2016,4881681

380NF.38.965F.TB

Spar Fish Track 22,8W CRI>90 38º IP40 ON/OFF 5Y TB 6500K Blue
194
22,8
Textured Black
6500K
ON/OFF
38
3432
3320,8192865

376NF.38.924G.TW

Spar Gold Plus Track 22,8W CRI>90 38º IP40 ON/OFF 5Y TW 2400K
194
22,8
Textured White
2400K
ON/OFF
38
2168
2097,7669618

378NF.38.927M.TW

Spar Meat Plus Track 22,8W CRI>90 38º IP40 ON/OFF 5Y TW 2700K Red
194
22,8
Textured White
2700K
ON/OFF
38
2088
2020,3585869

377NF.38.927G.TW

Spar Gold Track 22,8W CRI>90 38º IP40 ON/OFF 5Y TW 2700K
194
22,8
Textured White
2700K
ON/OFF
38
3186
3082,7885334

378NF.38.927M.TW

Spar Meat Plus Track 22,8W CRI>90 38º IP40 ON/OFF 5Y TW 2700K Red
194
22,8
Textured White
2700K RED
ON/OFF
38
2088
2020,3585869

383NF.38.930P.TW

Spar Pure White Track 22,8W CRI>90 38º IP40 ON/OFF 5Y TW 3000K
194
22,8
Textured White
3000K
ON/OFF
38
3357
3248,2489349

381NF.38.931A.TW

Spar Art Track 22,8W CRI>90 38º IP40 ON/OFF 5Y TW 3100K
194
22,8
Textured White
3100K
ON/OFF
38
3004
2906,6844803

382NF.38.932F.TW

Spar Fashion Track 22,8W CRI>90 38º IP40 ON/OFF 5Y TW 3250K
194
22,8
Textured White
3250K
ON/OFF
38
3161
3058,5984162

379NF.38.940FM.TW

Spar Fresh Meat Track 22,8W CRI>90 38º IP40 ON/OFF 5Y TW 4000K Red
194
22,8
Textured White
4000K
ON/OFF
38
2084
2016,4881681

383NF.38.940P.TW

Spar Pure White Track 22,8W CRI>90 38º IP40 ON/OFF 5Y TW 4000K
194
22,8
Textured White
4000K
ON/OFF
38
3496
3382,7459864

379NF.38.940FM.TW

Spar Fresh Meat Track 22,8W CRI>90 38º IP40 ON/OFF 5Y TW 4000K Red
194
22,8
Textured White
4000K RED
ON/OFF
38
2084
2016,4881681

380NF.38.965F.TW

Spar Fish Track 22,8W CRI>90 38º IP40 ON/OFF 5Y TW 6500K Blue
194
22,8
Textured White
6500K
ON/OFF
38
3432
3320,8192865
| | |
| --- | --- |
| 230V Track ON/OFF | Product code |
| 230V Track ON/OFF 1M Black | 3080-0300.BL |
| 230V Track ON/OFF 1M White | 3080-0300.WH |
| 230V Track ON/OFF 2M Black | 3080-0301.BL |
| 230V Track ON/OFF 2M White | 3080-0301.WH |





| | |
| --- | --- |
| 230V Track DALI | Product code |
| 230V Track DALI 1M Black | 3080-0517.BL |
| 230V Track DALI 1M White | 3080-0517.WH |
| 230V Track DALI 2M Black | 3080-0518.BL |
| 230V Track DALI 2M White | 3080-0518.WH |





| | |
| --- | --- |
| Recess. 230V Track ON/OFF | Product code |
| 230V Track ON/OFF 1M Black | 3080-0336.BL |
| 230V Track ON/OFF 1M White | 3080-0336.WH |
| 230V Track ON/OFF 2M Black | 3080-0337.BL |
| 230V Track ON/OFF 2M White | 3080-0337.WH |





| | |
| --- | --- |
| Recessed 230V Track DALI | Product code |
| 230V Track DALI 1M Black | 3080-0553.BL |
| 230V Track DALI 1M White | 3080-0553.WH |
| 230V Track DALI 2M Black | 3080-0554.BL |
| 230V Track DALI 2M White | 3080-0554.WH |